Simple Authentication and Messaging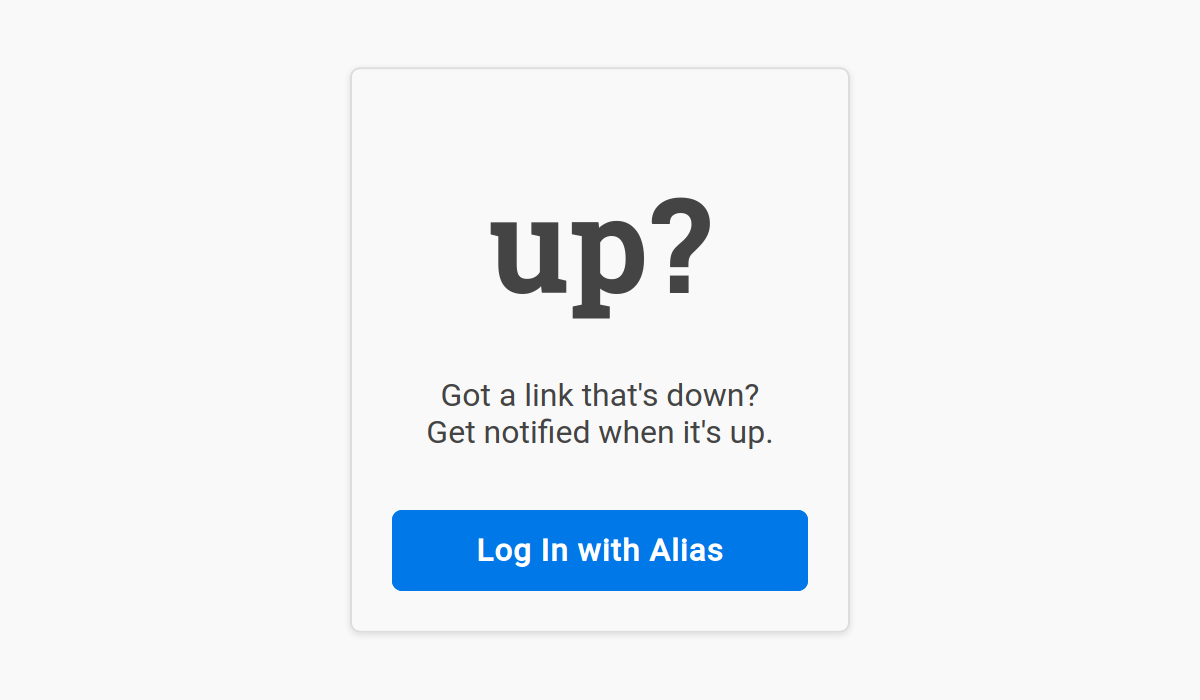 Straightforward secure user authentication
Alias is a dedicated authentication provider designed to handle all the hard parts of user authentication - email validation, password management, web security, etc. - so you can focus on building your product.
Built using the OAuth 2.0 and OpenID Connect standards, it's simple to integrate with your website or app, or any other web service.
Single sign-on for privacy conscious users
Users around the world are becoming increasingly concerned with privacy as stories of data breaches, micro-targeted ads, election interference, and police surveillance proliferate.
Alias is designed specifically with these users in mind, providing the security and usability benefits of single sign-on while avoiding the privacy pitfalls of social login providers.
Keep control of user authorization
There's no one way to structure user permissions or other user data. Trying to fit your product's needs into someone else's generic system can be a nightmare, and making sure it's all kept in sync is worse.
Alias authenticates your users and then leaves the rest to you, keeping integrations simple and data duplication at an absolute minimum.
Contact your users without the hassle of email
Alias includes built in support for contacting your users. Simply define what types of messages you want to send, and ask for permission with a OAuth 2.0 request.
Since permission is explicit and users can unsubscribe from within Alias if they change their mind, you always know who wants to hear from you. No dirty mailing lists to clean, unsubscribe systems to manage, or spam filters to worry about.
Need to send a notification to an individual user, or a newsletter everyone at once? Either way, all it takes is one simple REST API call.
Simple messages with clear calls to action
HTML emails are notoriously difficult to style consistently across clients, and are overkill for a lot of transactional messages. Alias messages are short and text-only, so you can communicate the core message clearly and simply.
Need to say more? Include a link that will be displayed prominently to the reader. Link out to a block post, the web version of a newsletter, a page in your app, or anywhere else on the web you like.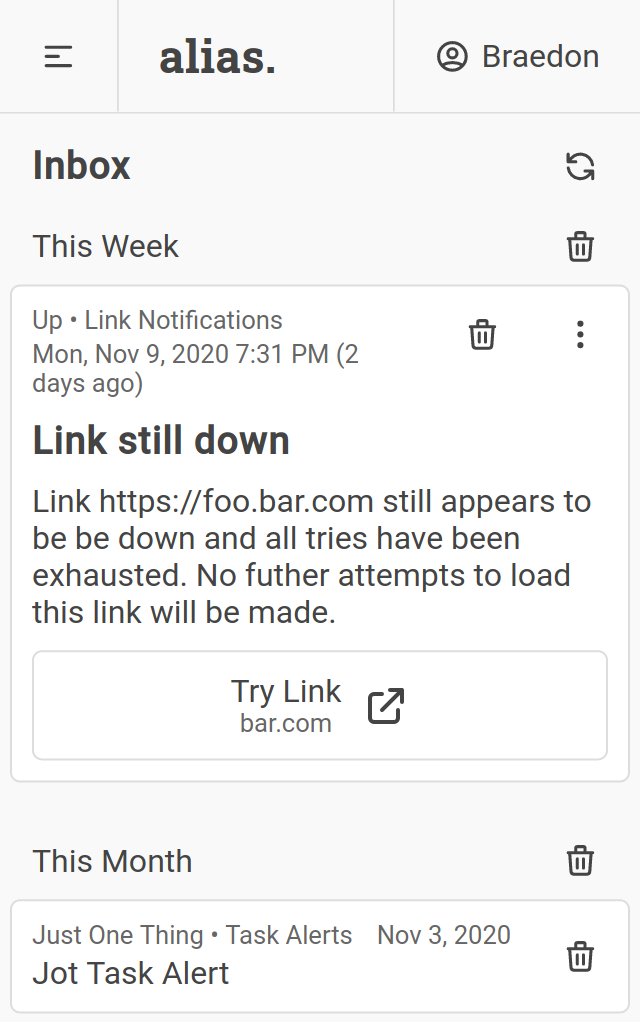 Alias is currently in limited beta. If you'd like to join, or find out more, send us an email with little about your use case and we'll be in touch.